I met this mom originally when we completed our Masters degrees in Counseling at TCU. She's gone on to do incredible work with students in recovery from addiction at TCU. And, well, other than a 7-year-stint as a yoga instructor, I've gone on to do lots of photography. It sounds kinda sad when you say it like that, but I love what I do. I love love love picking up my camera each day. As I type this, I'm looking at a grid of nine photos of my son from 0-1 on the wall by our breakfast table, and these photos bring me joy every. single. day. Five minutes ago, I had my taxes out on this table because I'm in the midst of becoming licensed to adopt again, which is (understandably) so much paperwork, and I was eating peanut butter by the spoon and feeling a little anxious about the sheer uncertainty that is required of being human and mother and business owner in this 2021 time. And, then I sat down and saw the photos and ahhh, I can breathe. So, I believe photos matter. I believe my little photography businesses makes ripples in the lives of individuals and organizations in this community who make waves in this world.
I digress…I do that in my blog because well, it's my blog and I have to get all of the SEO terms in here so that someone can say, "I found you on Google." That only took about ten years. Think of this blog like one of those recipe bloggers where you scroll down for the recipe…scroll down to see the photos. You're getting closer.
I honestly can't remember the year we graduated. In my quest to adopt a baby, I'm searching for my diploma, but I think it's in the attic. I've never been a hang-your-diploma-look-at-all-the-letters-after-my-name kind of person. I'd guess it was around 2012, that we graduated. I did not confer with her on the details of this blog. She is a new mom, and if you've ever been one, you know how that goes. She doesn't know what day it is right now. I don't want to bother her with the details. And, well, that new baby fatigue is the reason to hire a newborn photographer. Because, you're not going to remember much about the details of those initial days.
Anyway, it's safe to say we've walked parallel and intersecting paths for the past ten years, and it's always beautiful to see someone find love and embrace marriage and motherhood, so I was thrilled to meet her husband and baby at this session. In my newborn guide, I outline ideas of what to wear and explain that light colors reflect light and dark clothing absorbs light. They opted for light colors and neutrals, which is always a great idea if you ask me, and it's one of the questions that people ask me over and over again. What to wear. I have a guide and a Pinterest board for nearly every type of session, but it's simple: wear something that fits and moves and has some texture and is a color that complements your skin tone. I know, I know. I said "simple" and that's not synonymous with easy. So many people text me images of their clothes lying on the bed. Women come in with hanging garment bags for headshots and we play dress up.
One of the (other) questions people ask is whether I prefer to do newborn sessions at home or in the studio. I outline the answer HERE in my guide. In people's homes, I generally choose 2 or 3 places in the home to do the photographs. I select these places based on what will achieve the minimalist, timeless aesthetic I prefer in my portraits and the quality of light. Sometimes people say, "My home is not bright," and honestly, when you send me your address, based on the zip code and neighborhood, I generally know what kind of light it will have. Ridgmar, Wedgwood, Monticello and Tanglewood (look at me with my SEO neighborhoods haha) will be one-story homes with low ceilings and some plantation shutters or blinds. Same for Keller. Occasionally, I photograph a baby in Mira Vista or outside the loop in Grapevine or Southlake in a vast light-filled home with floor to ceiling windows. (Ok, I think you get the idea, internets— I offer newborn photography all over the DFW metroplex.)
And, for the first 5 years of my career, I had no choice really other than to crank my ISO up to 1600 and 3200 and turn my aperture super low. Or, to plaster the entire family up against a window and send up a prayer and shoot some film. And, to be clear, there's nothing wrong with that, if that's your strategy. Modern cameras can go up to like 5000 ISO, and many DFW photographers have successful businesses as natural light photographers. Over the past four years though, I've begun to embrace adding studio grade lighting at in-home sessions. And here's why: it looks more natural than the available light you have. That, and, well, you just had a baby. You are tired. And, you deserve the best quality of soft, forgiving light. So these days, I'm using a couple of Profoto off camera flashes with modifiers which mimic window light, and I love the results.
Ok, you made it. The photos are next.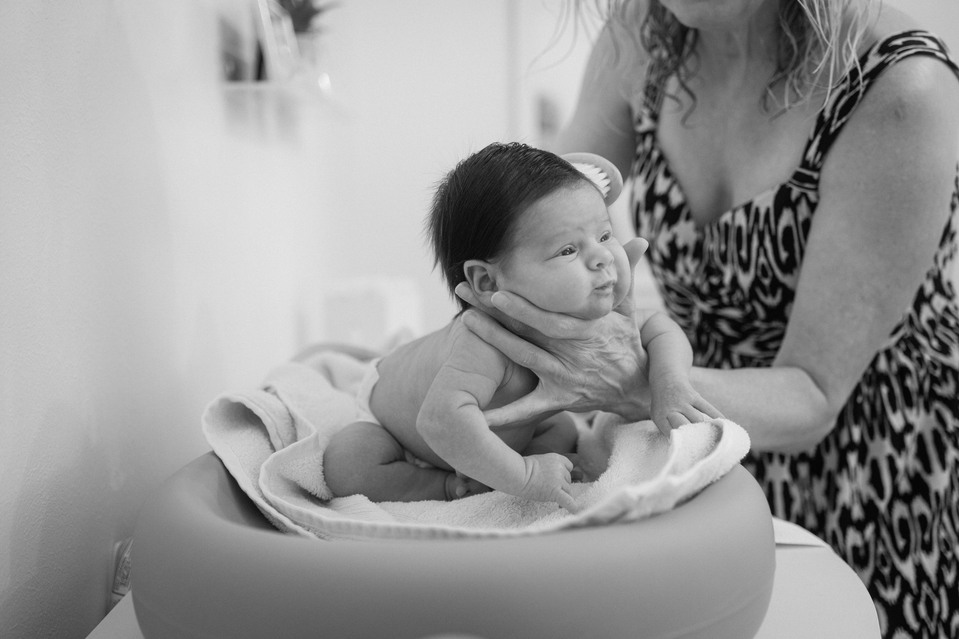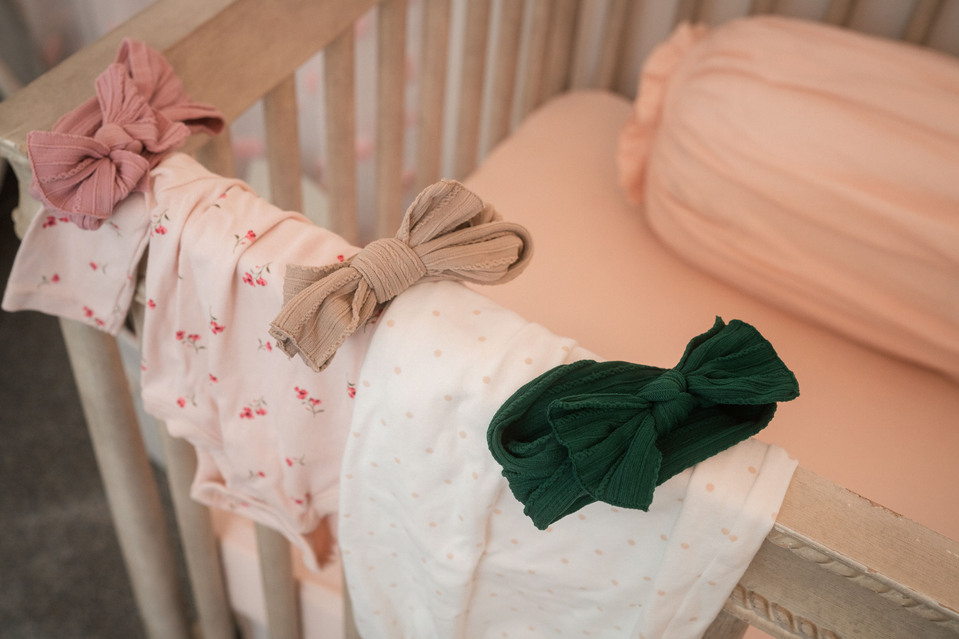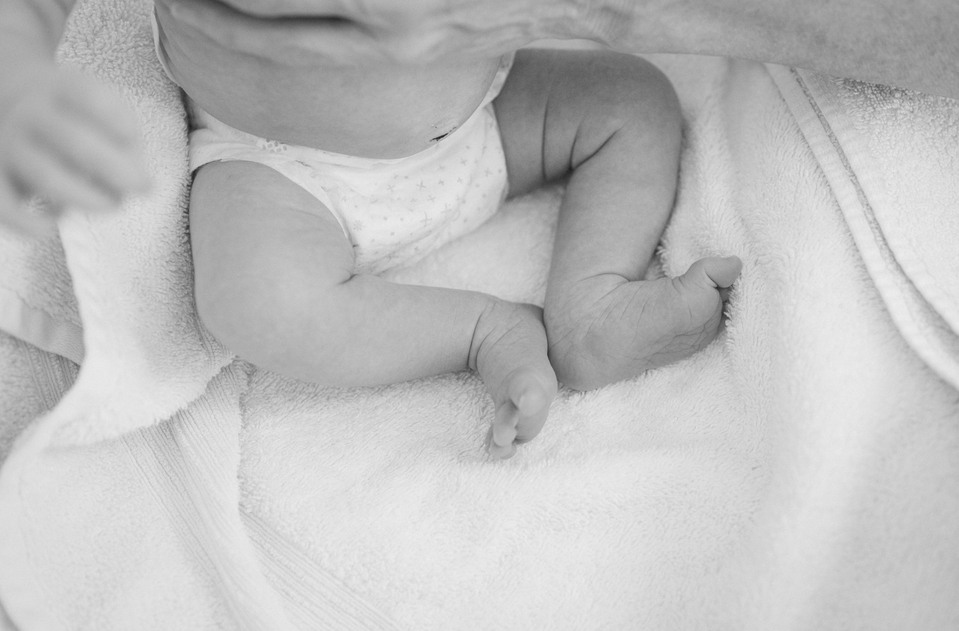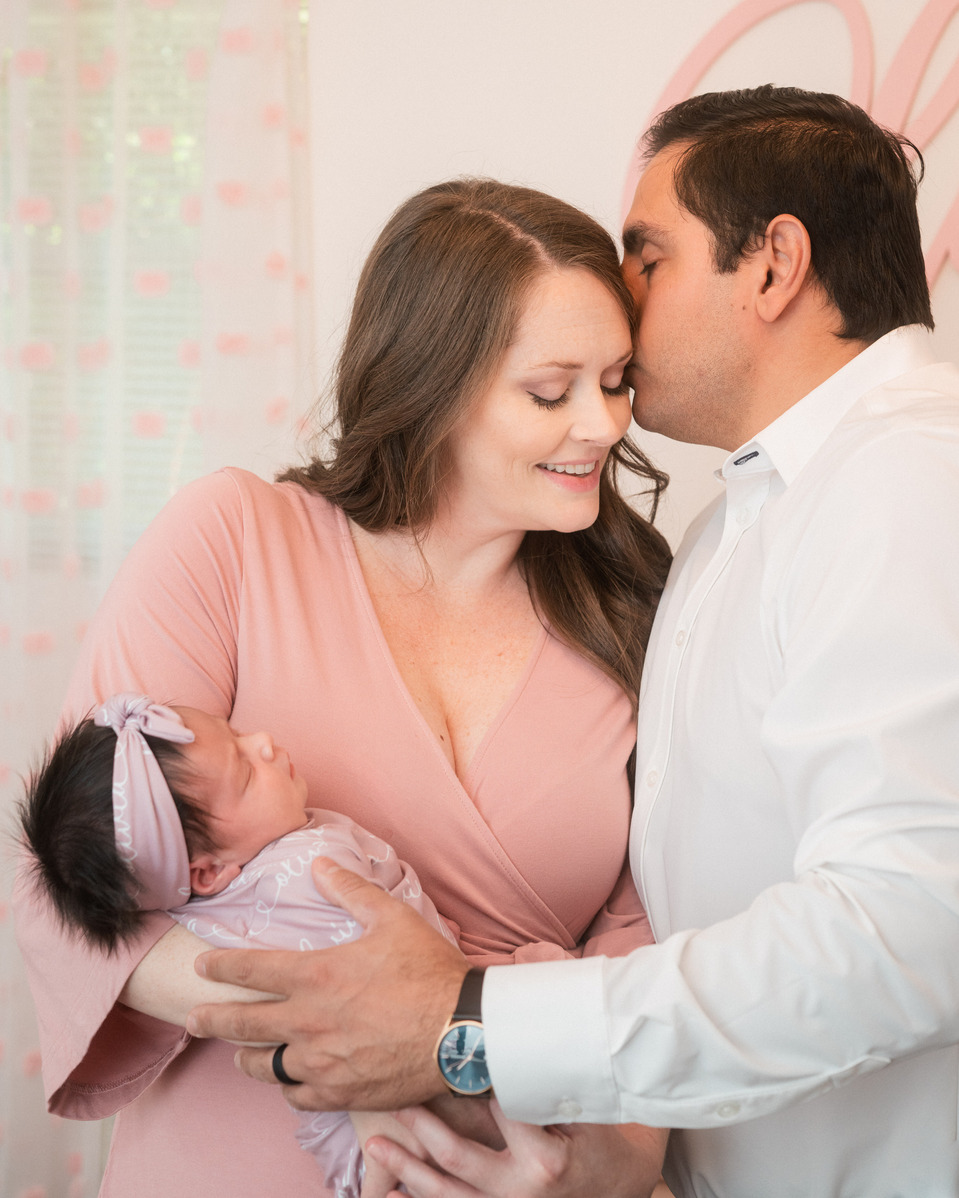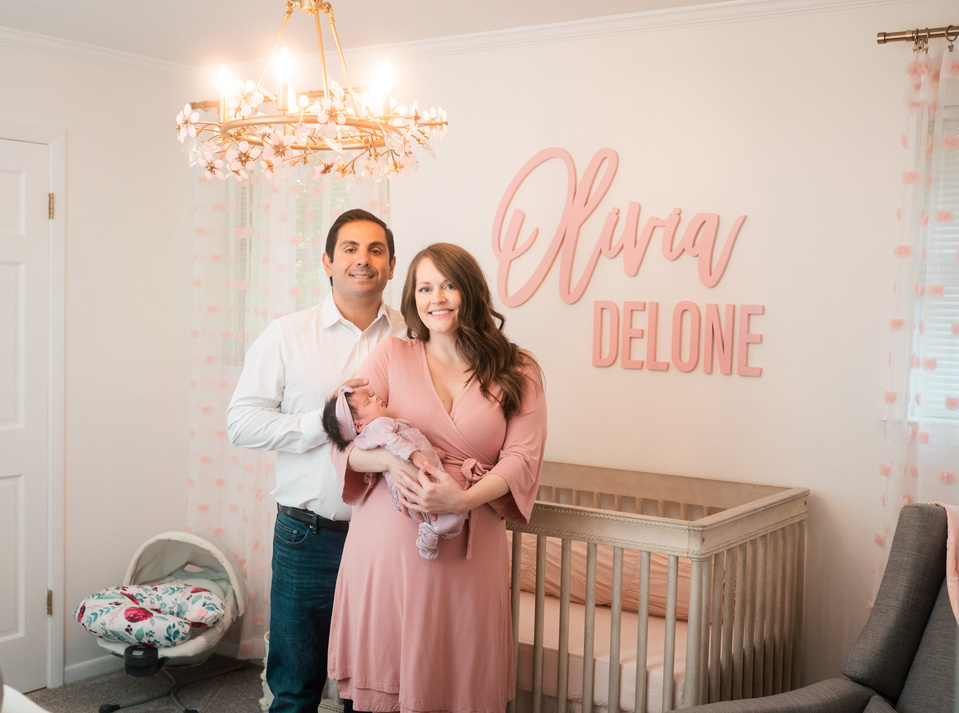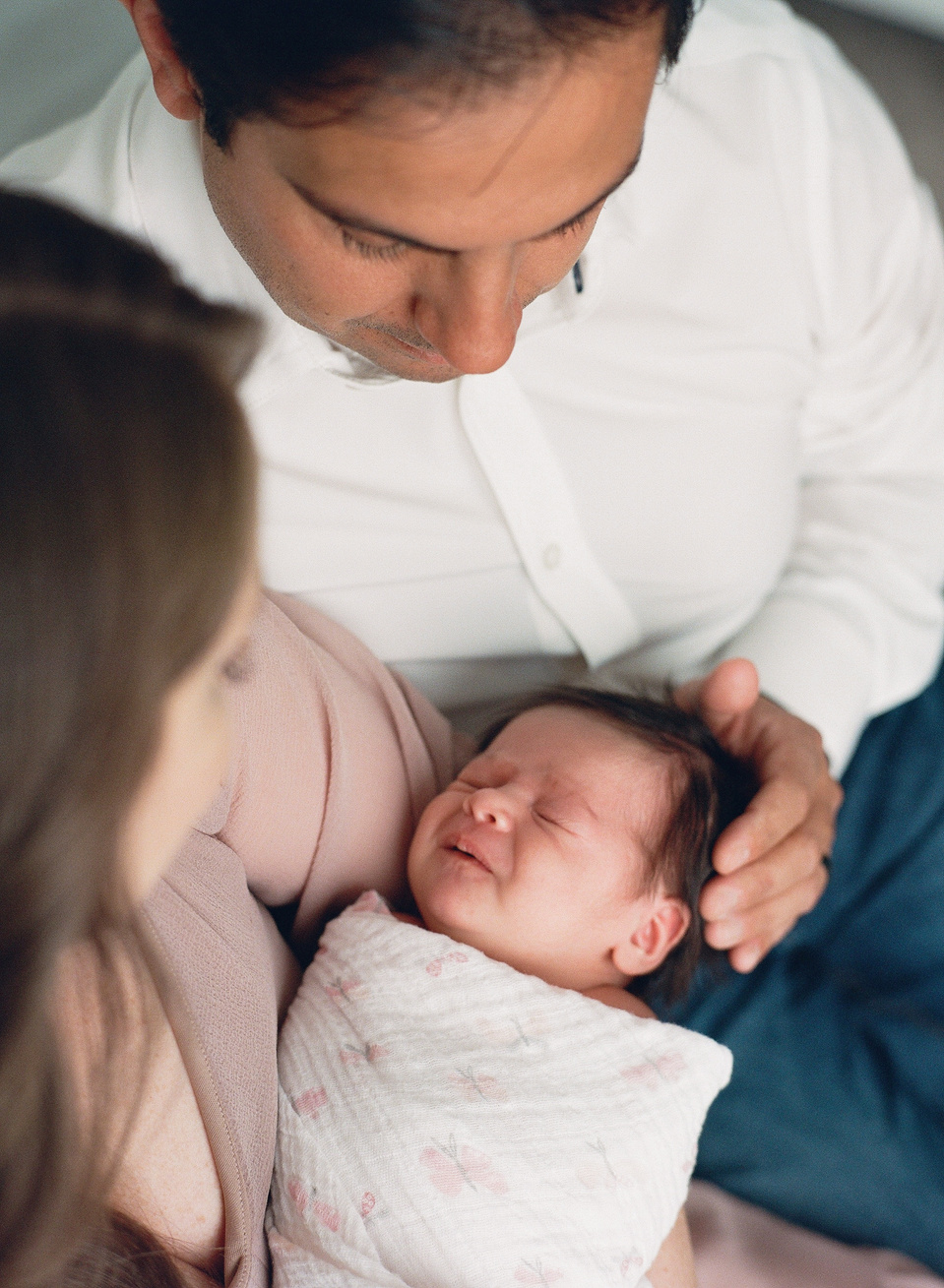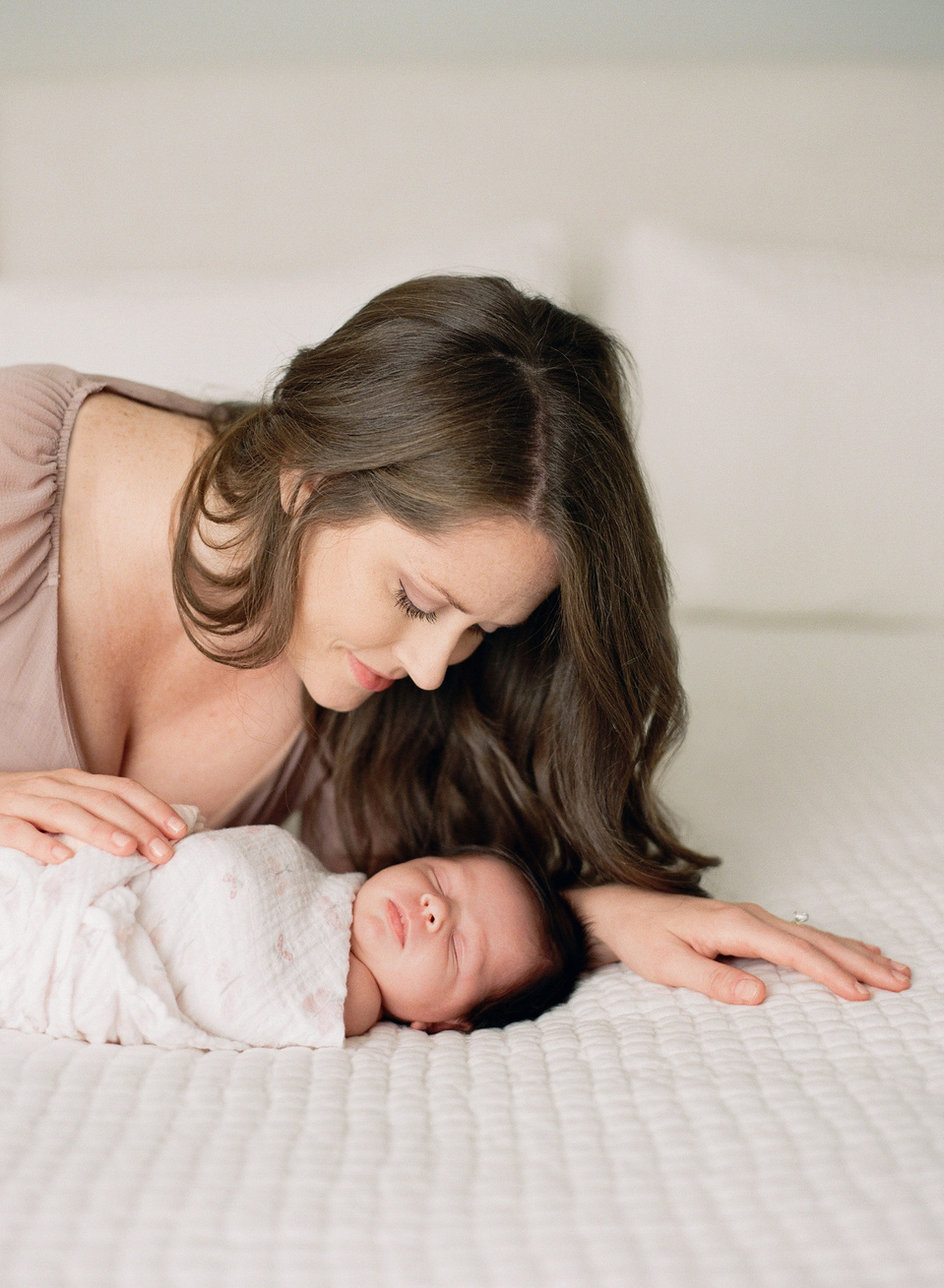 If you're expecting a baby and would be interested in me coming to your home to photograph your family, I'd love to help. Send me an email or you can book online HERE. Choose a time around 10 am in the morning on a week day, which is when I prefer to photograph newborns when possible.